Whether a guest, current or prospective member, we hope that you find this site a useful tool in providing the information you require. East Union Presbyterian Church has been active in ministry for 160 years.

We are a proud member of the Presbyterian Church (U.S.A.) and the Pittsburgh Presbytery.
We hope that you find our website a useful tool in understanding East Union Presbyterian Church, and our over 160 years of dynamic ministry in our community.

---
It's the Start of A New Season!
Return To Our Fall Worship Schedule
Begins September 7th

Contemporary Praise & Worship Service
8:30am in the East Union Community Center
Breakfast Treats & Children's Worship Totes Available
Sunday School Rally Day Breakfast —9:30am in Kennedy Hall
Everyone is Invited to this Continental Breakfast
Kaleidoscope Kids Choir —10:35-11am in Founders' Chapel
All Children Invited (No age limit!)
Traditional Worship —11am in the Sanctuary
Featuring Children's Worship in Founders' Chapel
Faithful Followers —11am in the East Union Community Center
Worship Designed for those with Special Needs & their Caregivers
Youth Group —5-7pm in the Youth Lounge —for 6th-12th graders
Opening With A Pizza Party… Bring A Friend!

---
New SS Class For Adults
A Season of Peace: Practical Peacemaking
Sundays, 9:30am
Leader: Jeff Parsons
For Young Adult & Adult
In the Administration Building

---
Our Study Book

Come & Join the Ladies of East Union Church for
"Circles of Connection"
A New, Exciting Way to Make Friends & Grow In Faith
There are four options, simply choose the one that best fits your schedule and preference.
Feel free to bring a friend!
Tuesday, September 9, 7pm @ Panera on Route 8, Gibsonia
Thursday, September 11, 7pm @ Home of Teresa Williams
Sunday, September 14, 9:45am @ East Union Church, Mission Room
Wednesday, September 17, 1:30pm @ East Union Church, Mission Room


---
Check out the new Faithful Followers page
---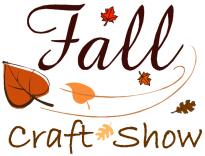 September 27, 2014
9am - 2pm
Crafts * Food * Gift Basket Raffle

---
... Pay For Your New Boiler…
Our hopes are for
every household to donate
$250 to refund the Geiser Fund

Please examine your financial resources and
give as best fits your budget.

Consider pledging an additional $5/week; $25/month; or a one-time donation of $250
Click the "Give"Button to Donate.
Thanks!
---